INNOVATIONS FOR AGRICULTURE
Happy chickens scratching in the open, pecking at worms and grains and also laying eggs happily and contentedly in between, leaving neither parasites nor selective nitrate input in their environment – an idea that makes chicken farmers and consumers alike happy.
A mobile poultry house makes it possible.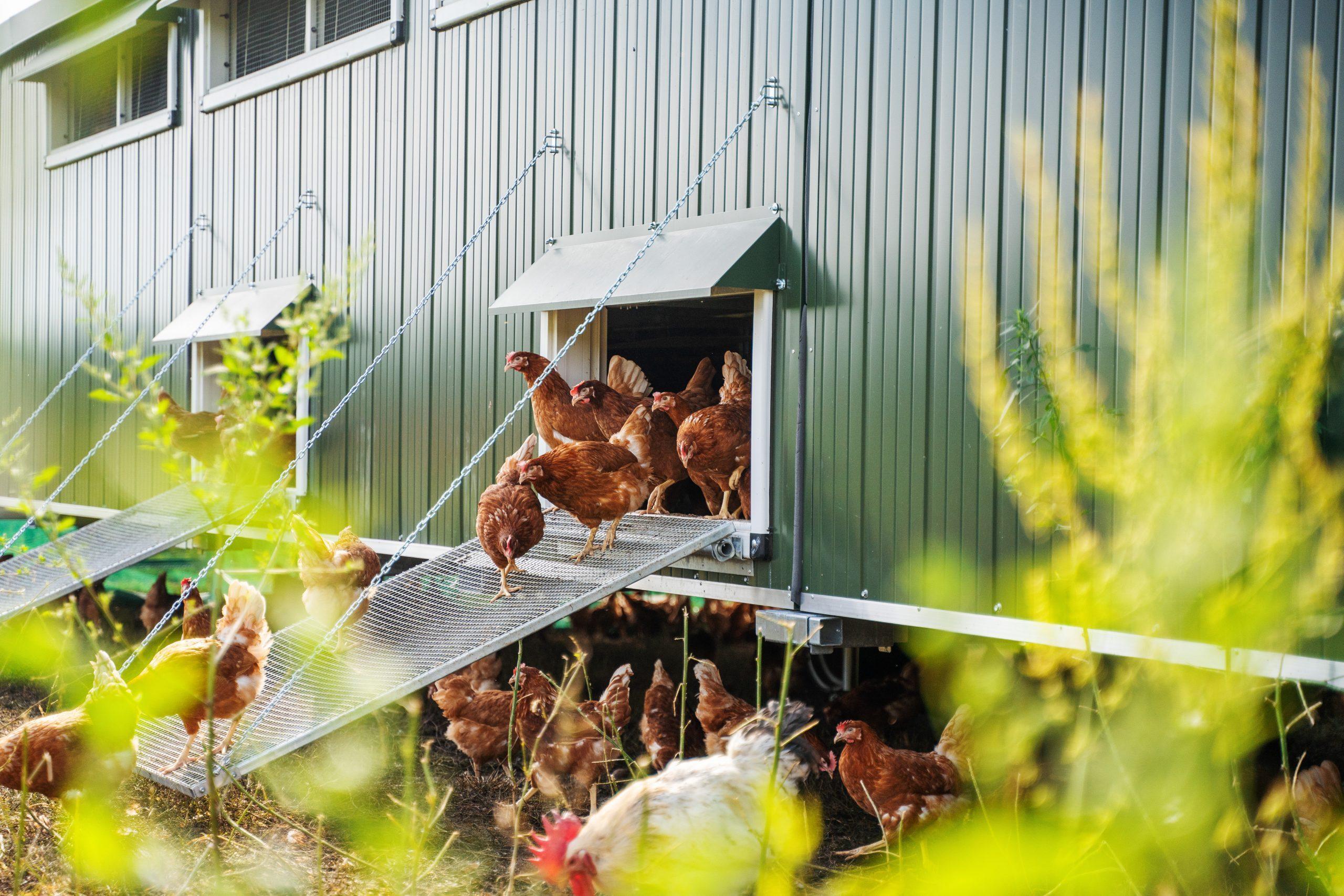 3 REASONS WHY YOU NEED A MOBILE Poultry HOUSE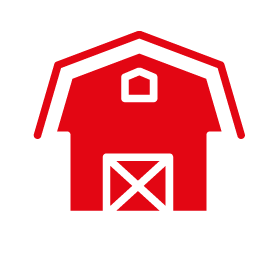 TAKE YOUR FARM TO A NEW LEVEL!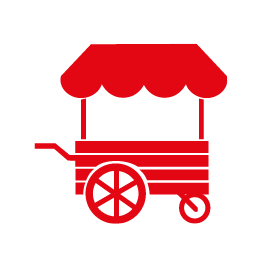 START INTO DIRECT MARKETING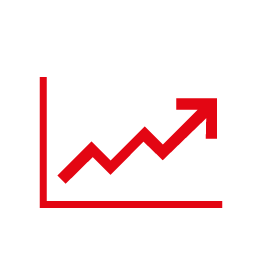 FINALLY, YOU CAN BE A PRICE MAKER INSTEAD OF A PRICE TAKER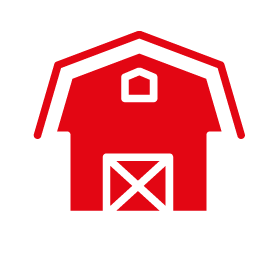 TAKE YOUR FARM TO A NEW LEVEL!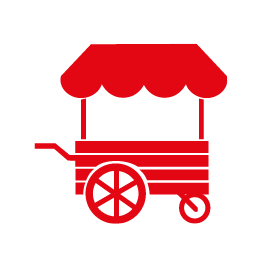 START INTO DIRECT MARKETING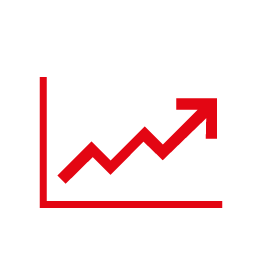 FINALLY, YOU CAN BE A PRICE MAKER INSTEAD OF A PRICE TAKER
Here you can see all the news about farmermobil!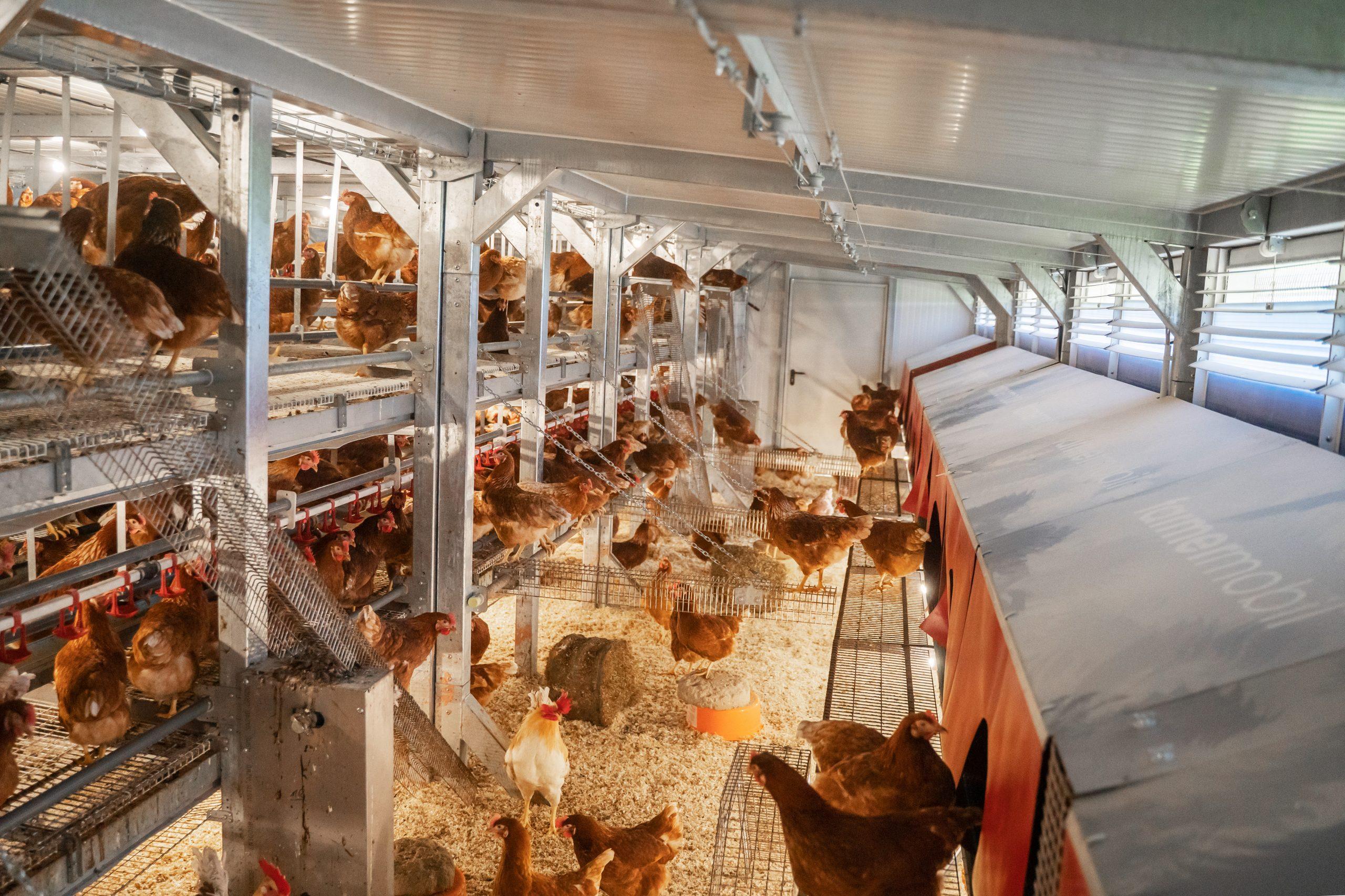 Own aviary
A farmermobil is not just a mobile hen house. The combination of our own vehicle development and our own aviary make a farmermobil something very special! We can draw on years of experience in coop and vehicle construction and therefore always put new ideas from practice directly into practice.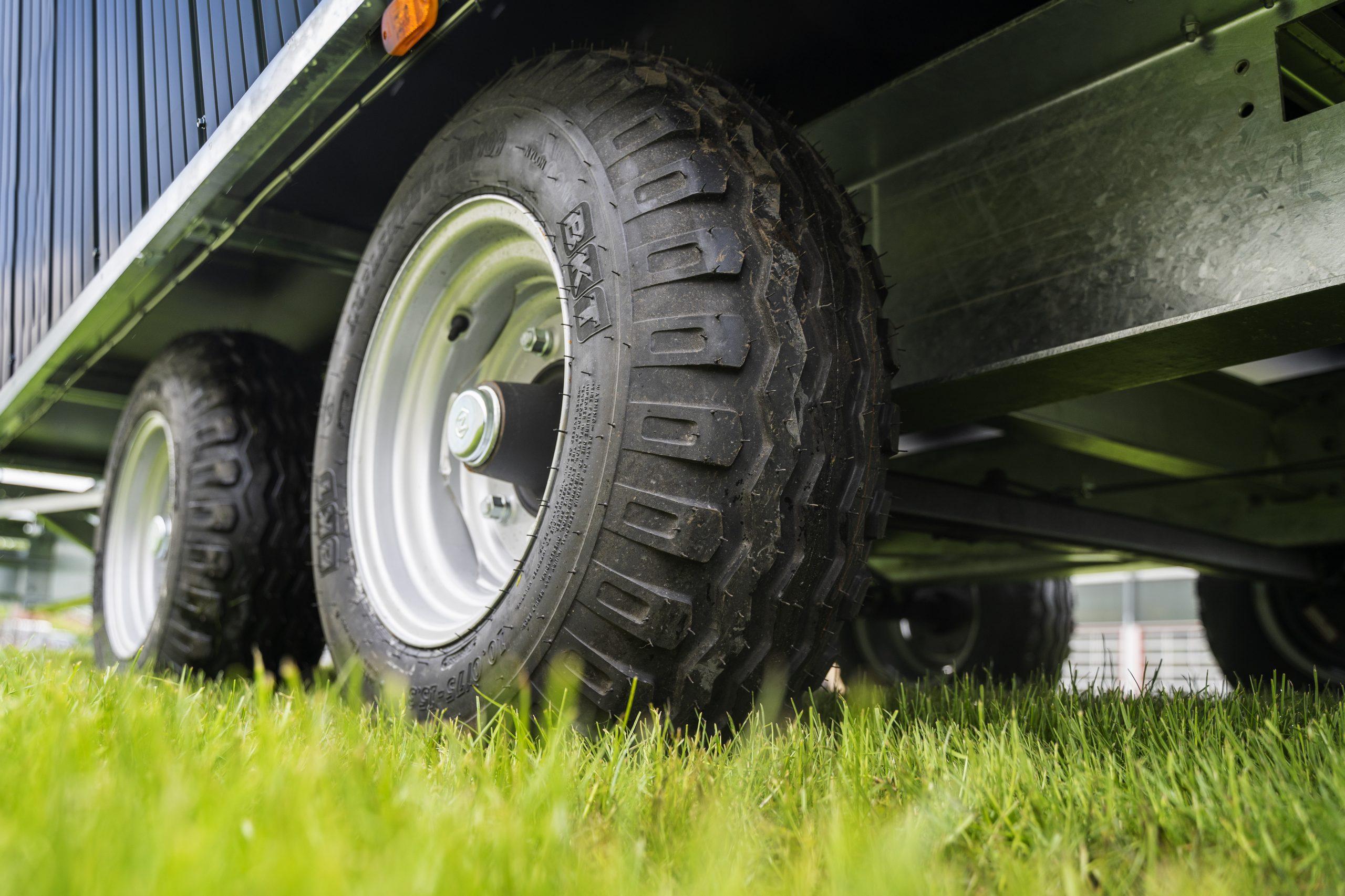 OWN CHASSIS
In order to meet our demand for high quality, we produce our mobile chicken coops ourselves at our site in Laer. Each mobile chicken coop is designed as a vehicle with a fixed chassis and can be moved fully mobile.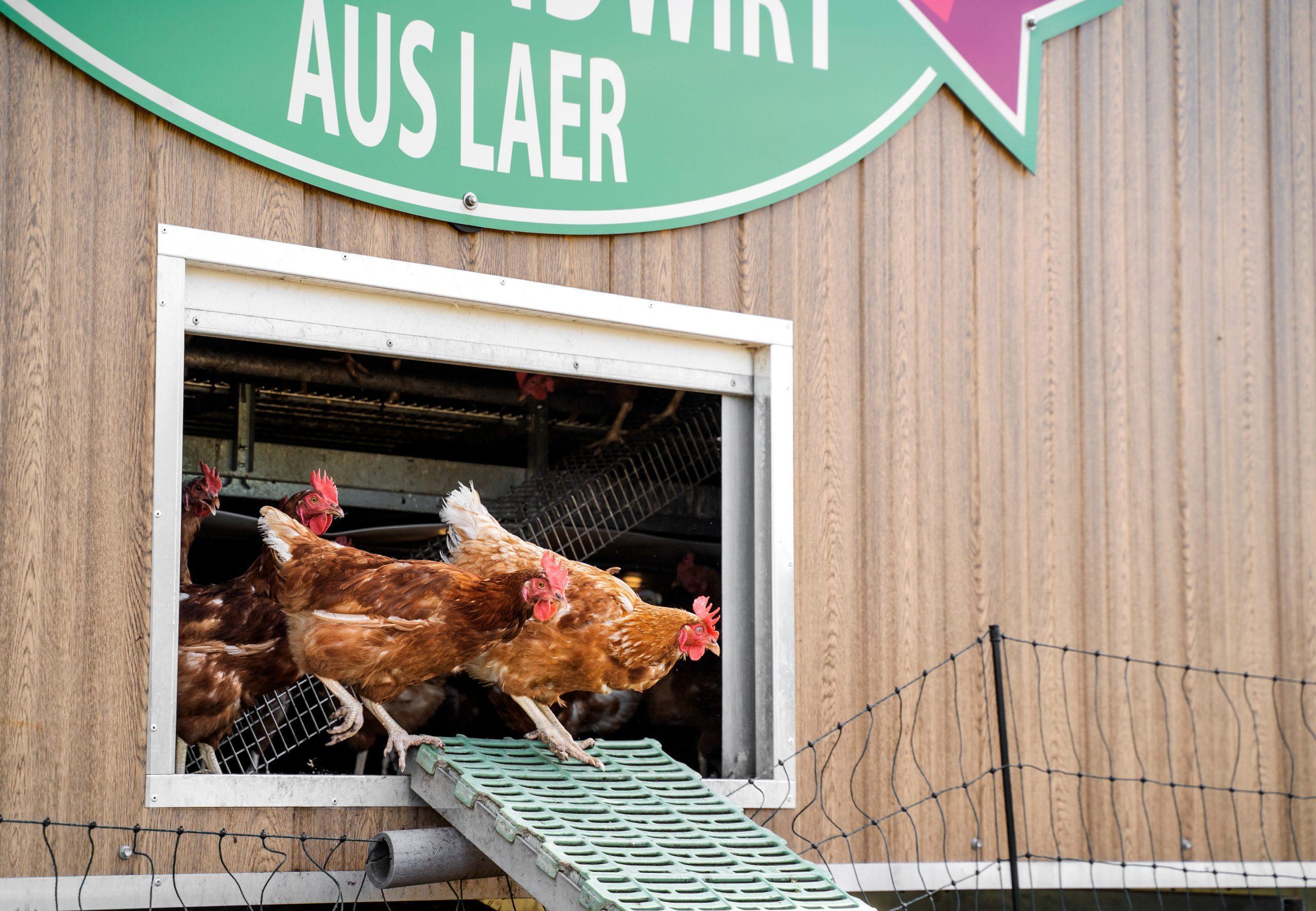 Own mobile hen house
Your perfect mobile hen house! Our product range includes up to 9 different mobile chicken houses. No matter whether you are a beginner or a professional. All mobile coops from farmermobil are fully mobile and fully automatic. Find out which mobile hen house suits you and your farm best here!
Which mobile hen house suits you?
When deciding on a mobile hen house, we recommend that you make sure that it is fully automated, as this gives you more time to concentrate on marketing and the welfare of your animals. It also allows you to run a mobile hen house on a part-time basis.
FROM FARMERS, FOR FARMERS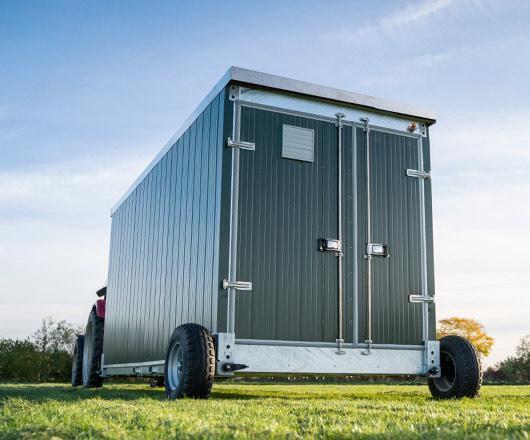 We are more than satisfied with our farmermobil fm600. The technology makes daily operations run smoothly and also offers consumers transparency in terms of animal husbandry and food production.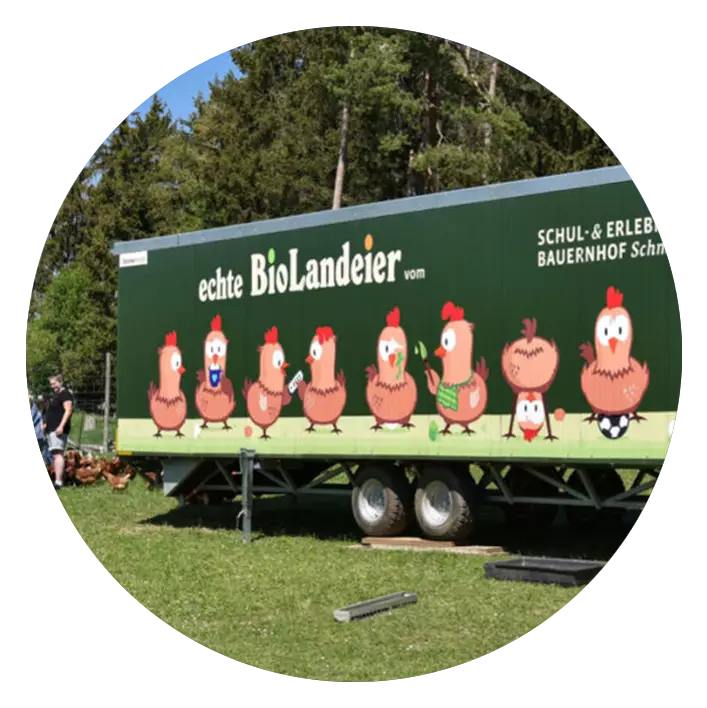 The STARTER-plus combines animal-friendly and labor-efficient mobile housing with compact dimensions. This means that even relatively small spaces can be reached and used with the hen house.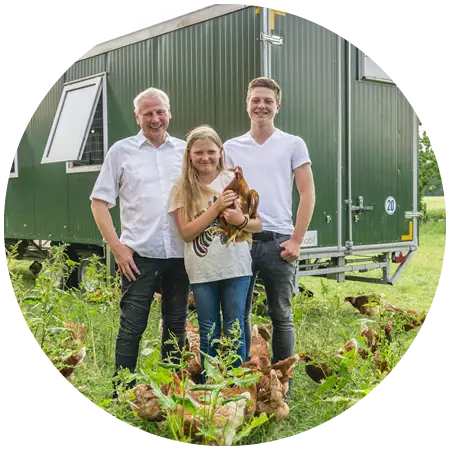 We were immediately impressed by the way chickens are kept in the farmermobil. The well-designed, fully automatic system can be easily integrated into our daily family routine. The chickens show us daily that they feel particularly comfortable in our mobile coop.