MOBILE HOUSE FOR UP TO 410 BROILERS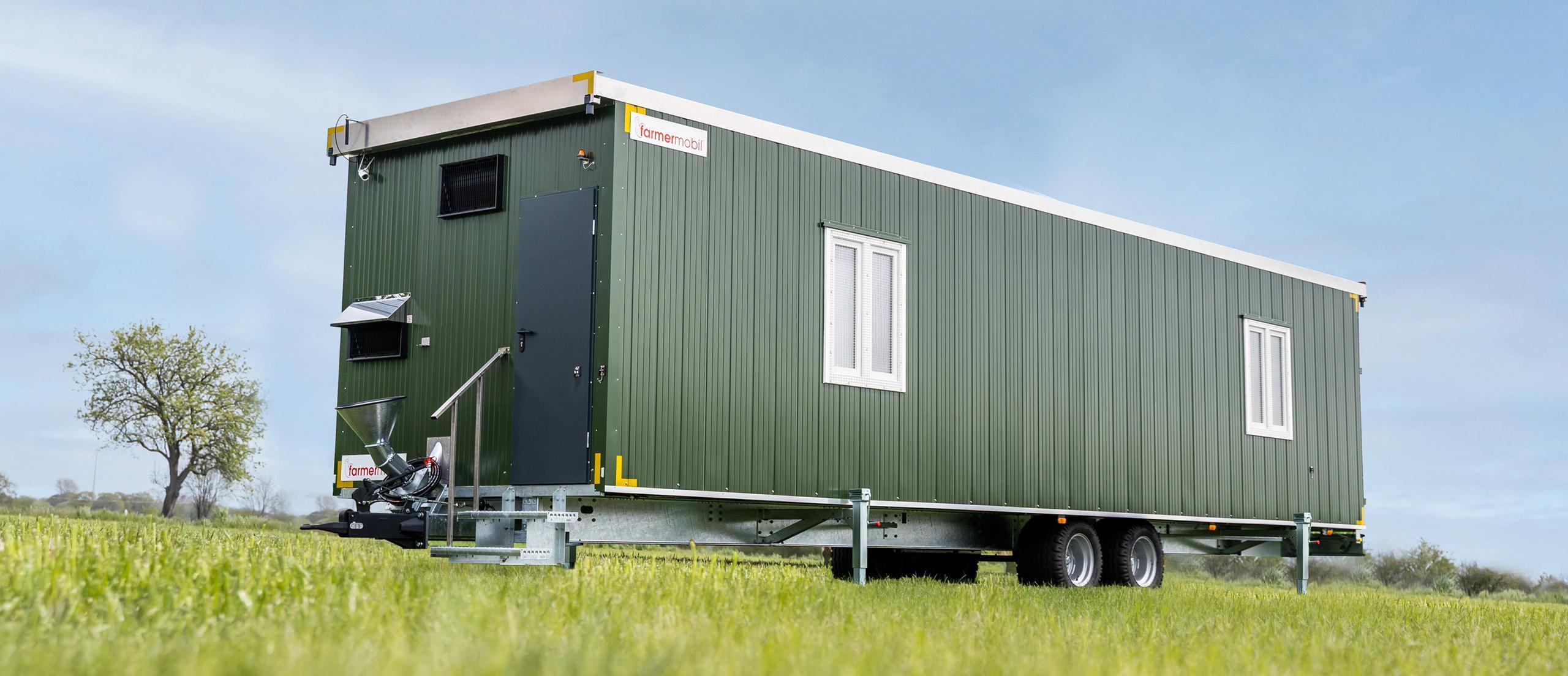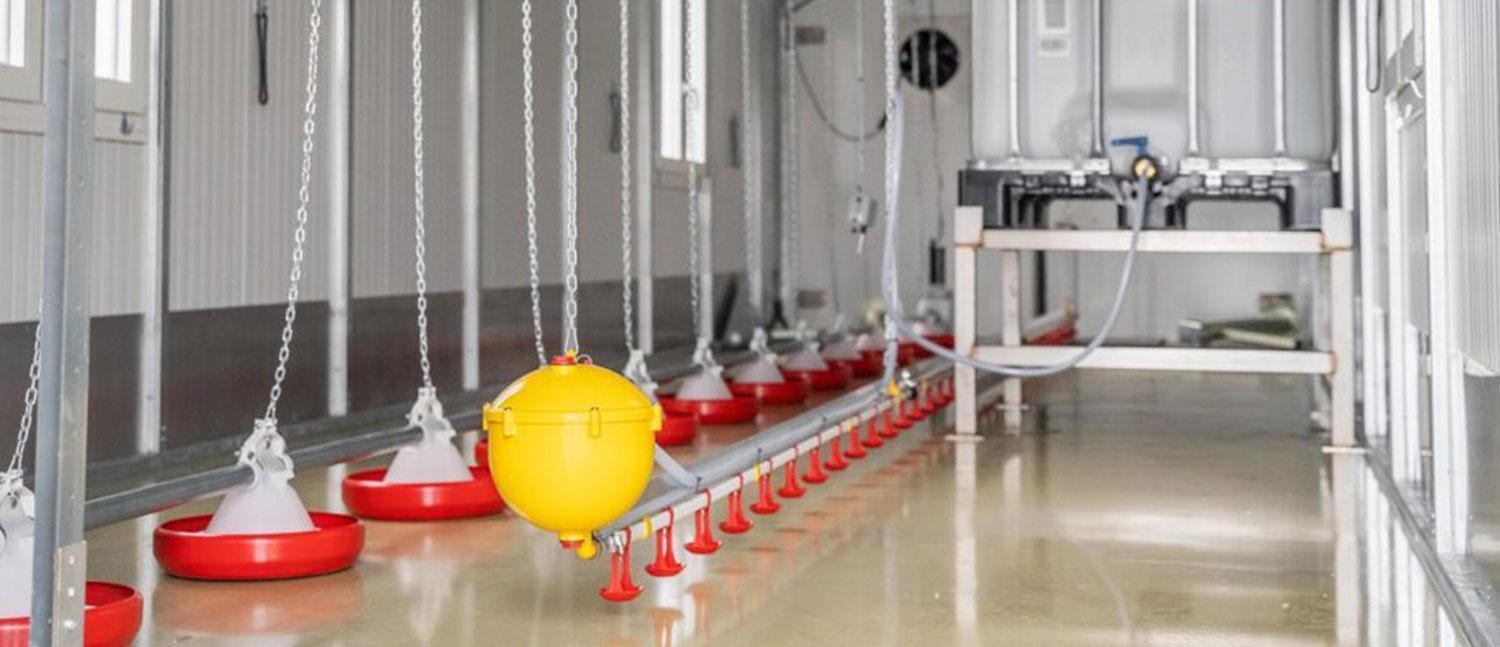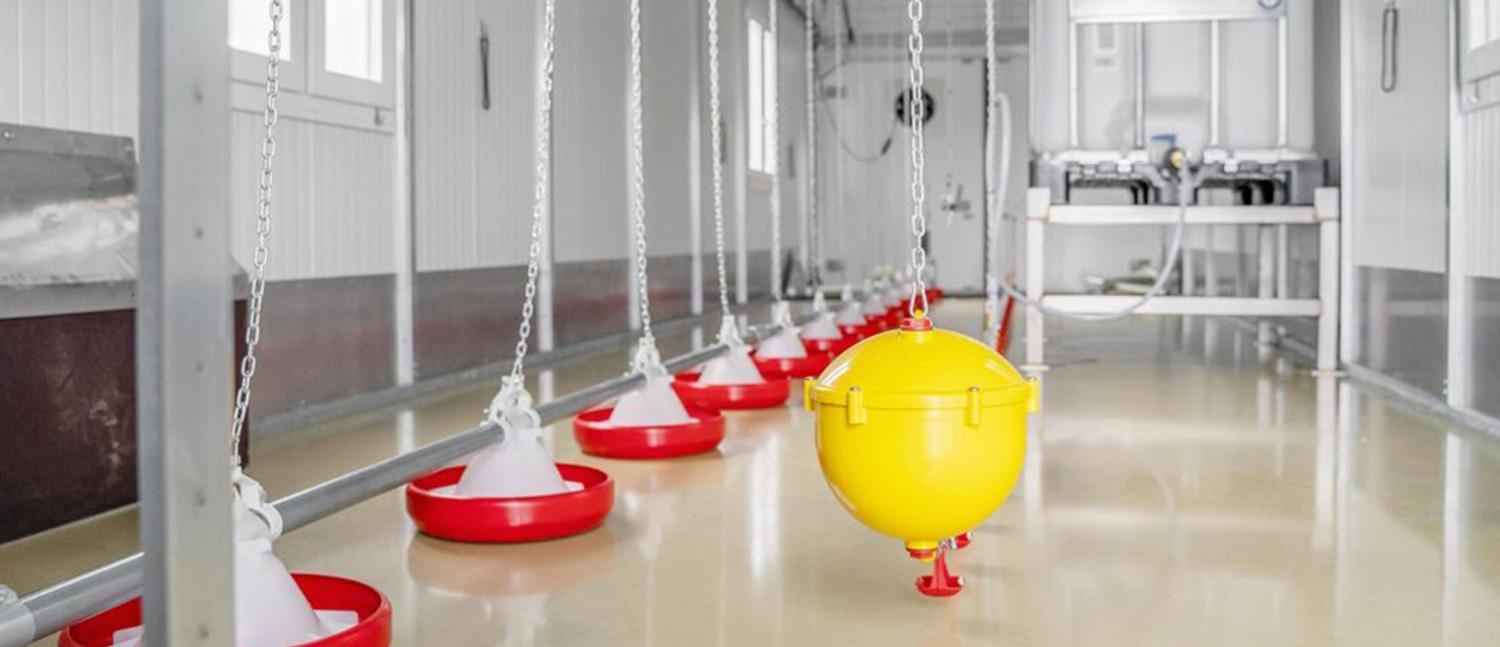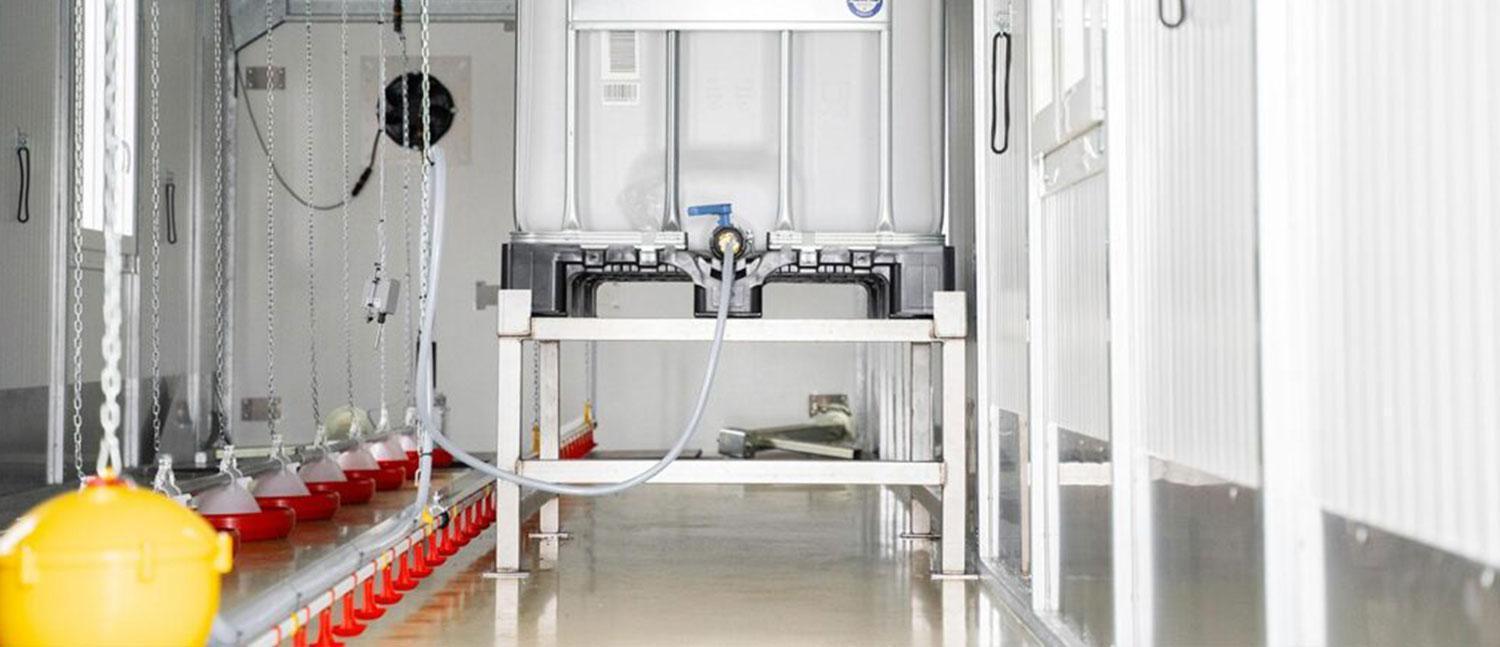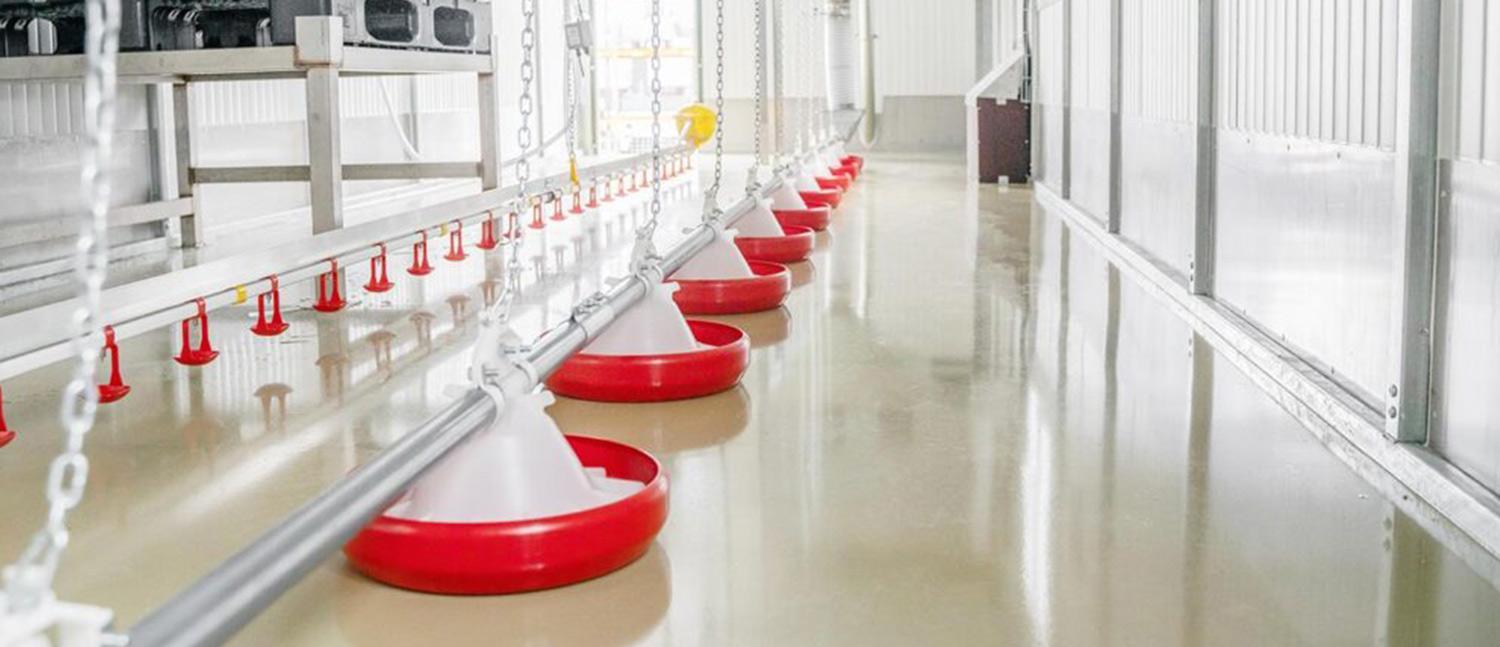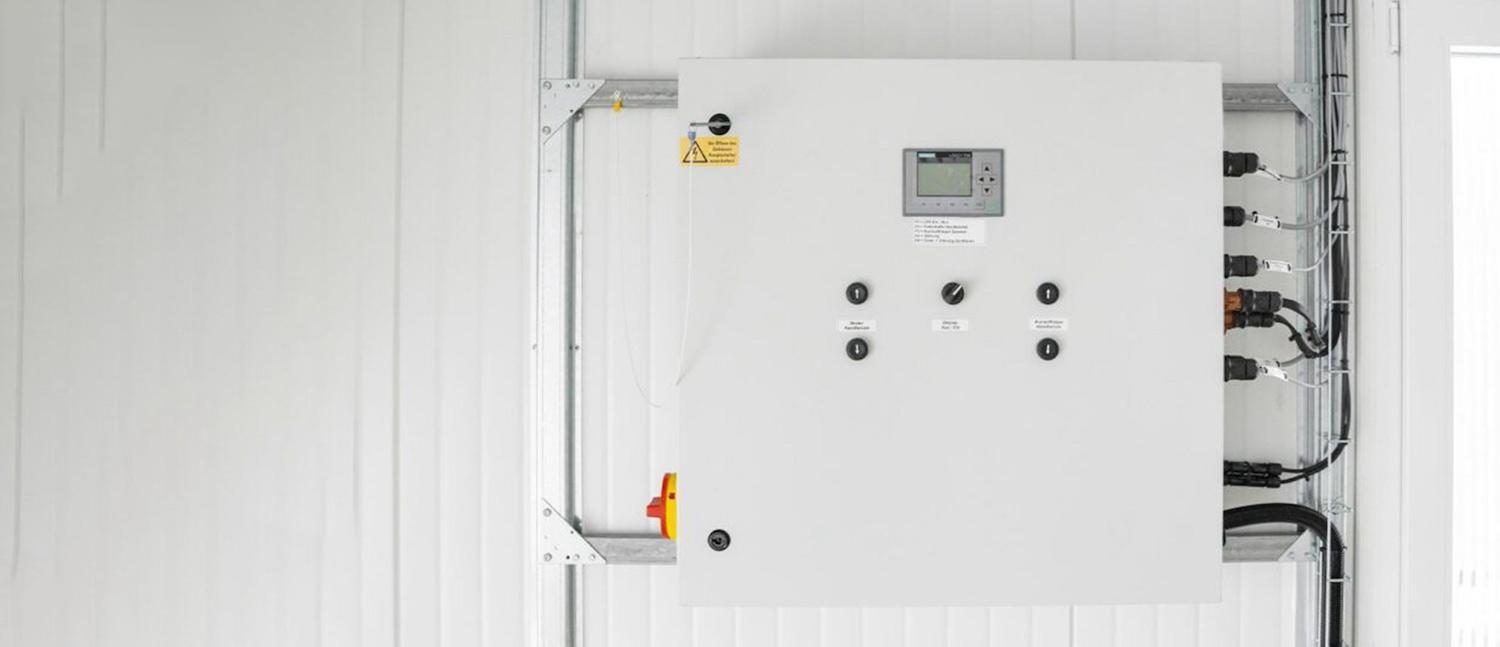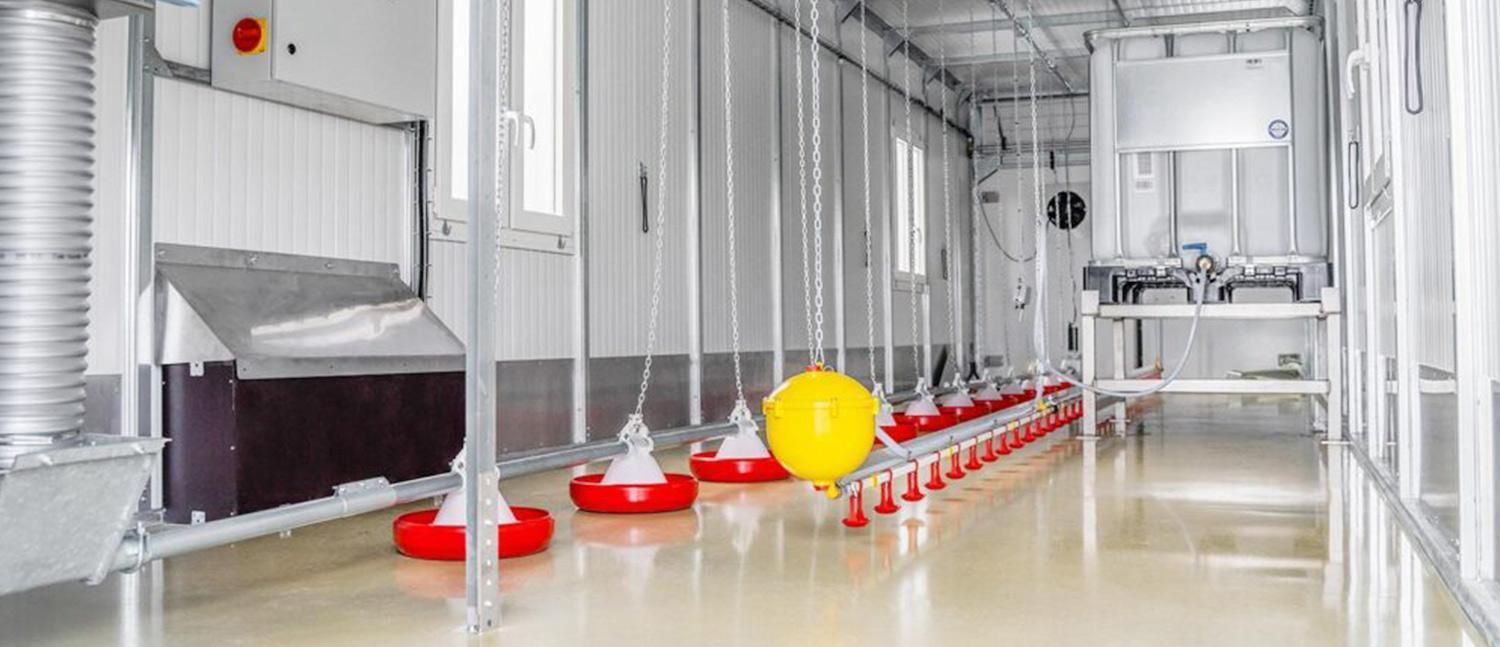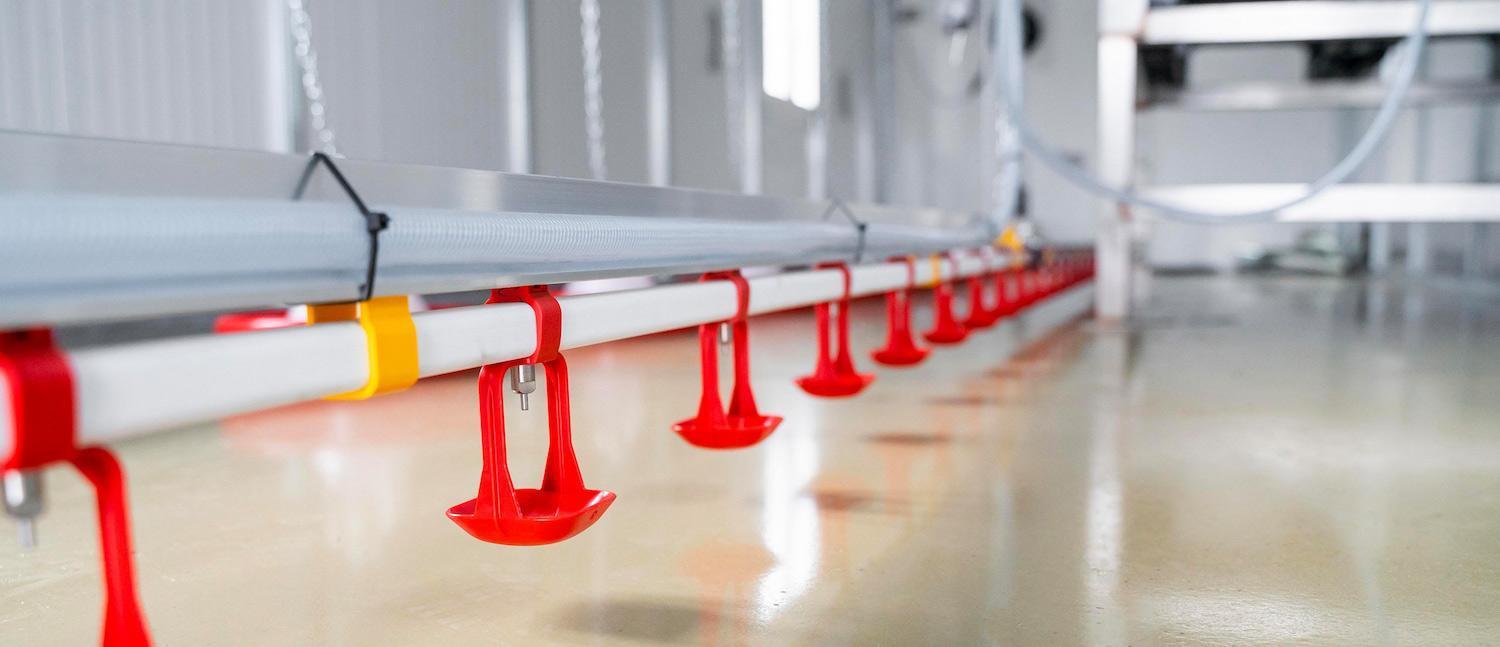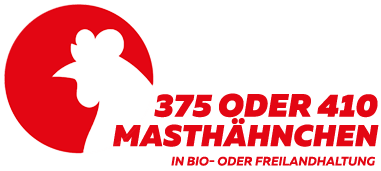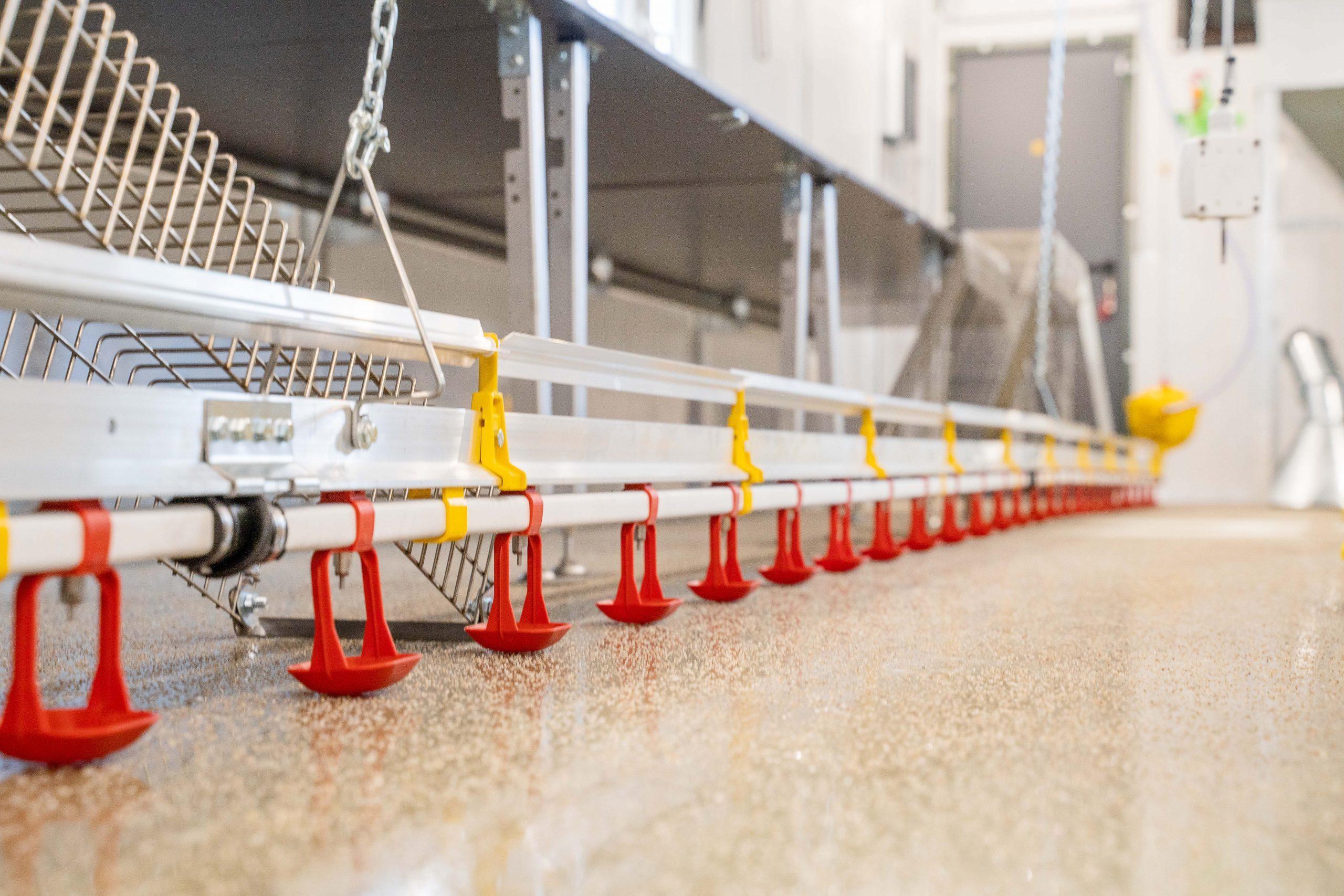 OUR BIGGEST
BROILERS' HALL
The hm400 is perfect for you if you have already secured outlets for broilers. The hm400 can produce up to 1,600 broilers from Easter to October.
LABOR-SAVING OPERATION
So that you save valuable working time, the hm400 is operated fully automatically via a hen house computer. The automation technology includes the light control, feeding, outlet opening and the ventilation system. This reduces the required hen house work to a minimum and you gain more time for your animals and your marketing.
HEIGHT ADJUSTABLE FEED AND WATER LINE
In the hm400, the poultry is supplied with water via a height-adjustable water line with a water tank in the vehicle. The feed is supplied via a spiral conveyor from a feed silo into the height-adjustable feed pans. The height can be adjusted using a crank.
FULLY MOBILE
The hm400 can be easily and conveniently moved with a tractor without spending a lot of time. With the optional TÜV approval, the mobile hen house receives a 6 km/h approval for transport on public roads. This allows you to use your space optimally and flexibly.
AUTONOMOUS OPERATION
For self-sufficient operation, the hm400 can be equipped with a photovoltaic system* in addition to the standard storage tanks. Alternatively, the batteries can be charged via a 230V connection. The poultry feed and water is supplied via an automatic spiral conveyor and nipple drinkers from an internal 1m³ feed silo and a 1000L water tank.
DISCOVER THE
DIGITAL MOBILE HEN HOUSE
We redefine mobility! Have your mobile hen house with you anytime and anywhere. The controls can be operated on the smartphone just like in the barn.
So you can also check if everything is running in your mobile stable when you are on the road. This is also possible with a computer connected to the Internet at home or in the office.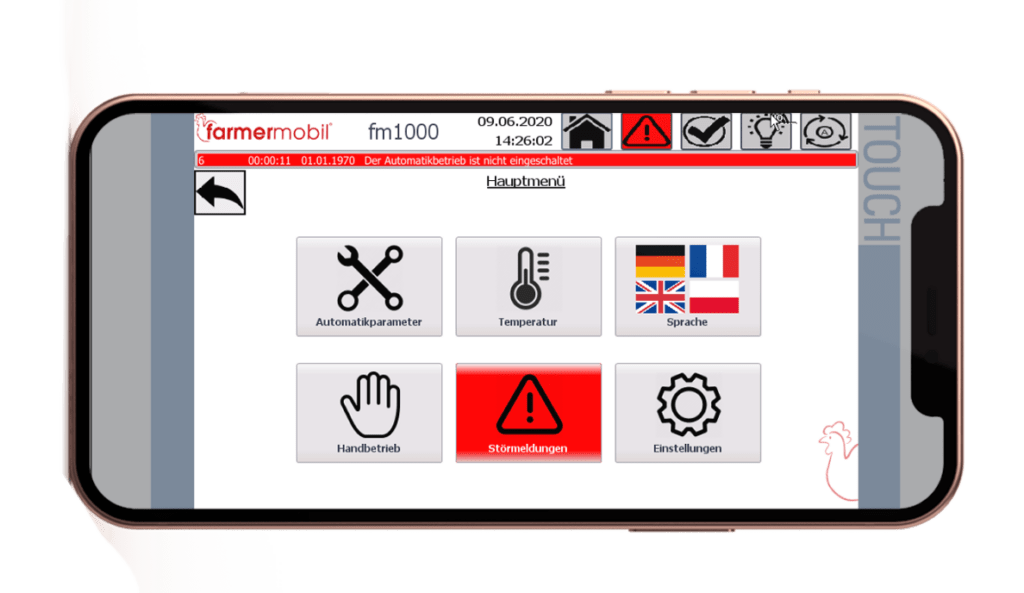 Simply put together your own personal mobile hen house. We offer many optional extras so you can customize your mobile hen house to suit your needs!
CONTROL VIA MOBILE PHONE
CAMERA
Photovoltaic
CONTROL VIA MOBILE PHONE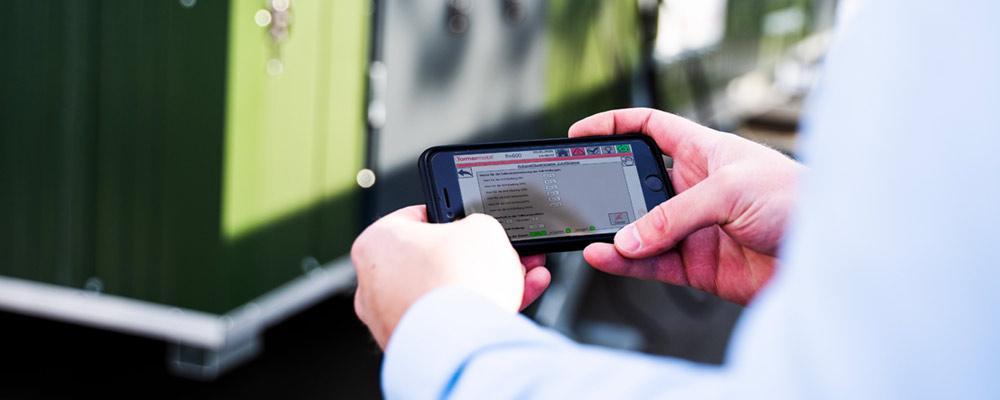 If you want, you can equip your hm400 with our remote control.
So you can check from anywhere whether everything is ok in your hen house.
CAMERA
Photovoltaic
| | | | |
| --- | --- | --- | --- |
| Number of animals: | 400 in case of organic farming, 465 in case of conventional farming | Water: | 380-litre tank |
| Overall length: | 13.30 m | Feed storage: | Manual feed automat / Optional automatic feeding from internal silo |
| Body length: | 12.00 m | Air intake / exhaust: | Manually adjustable windows/Optional computer-controlled air intake and exhaust system |
| Overall width: | 3.00 m | Chassis: | Tandem axle, braked |
| Overall height: | 3.56 m | | |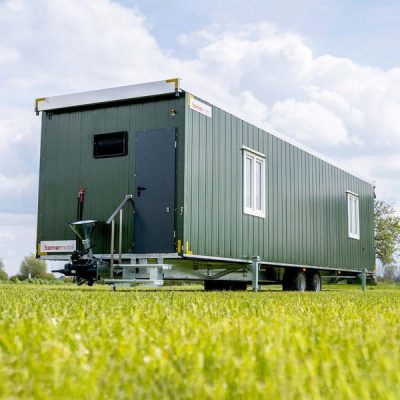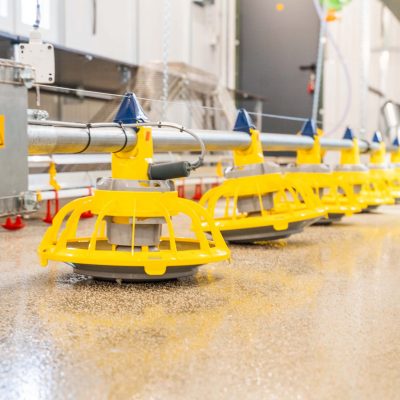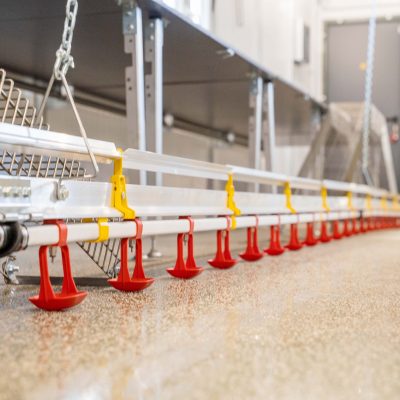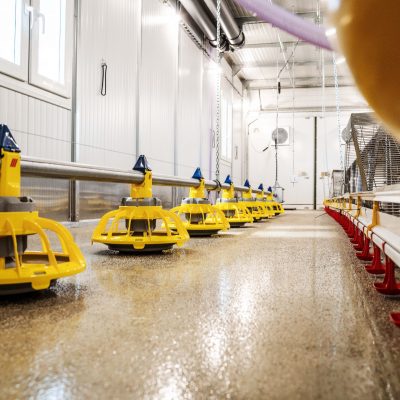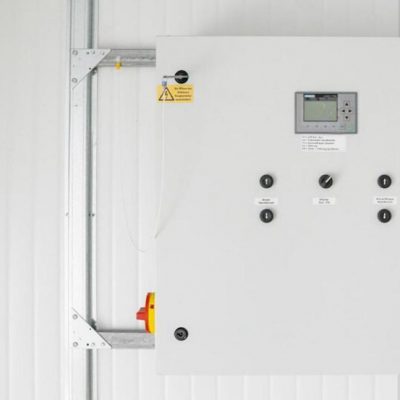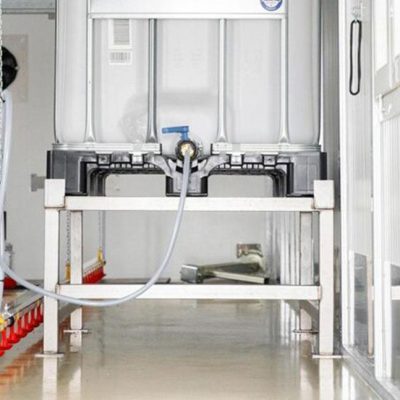 MORE TECHNOLOGY THAN
in a small car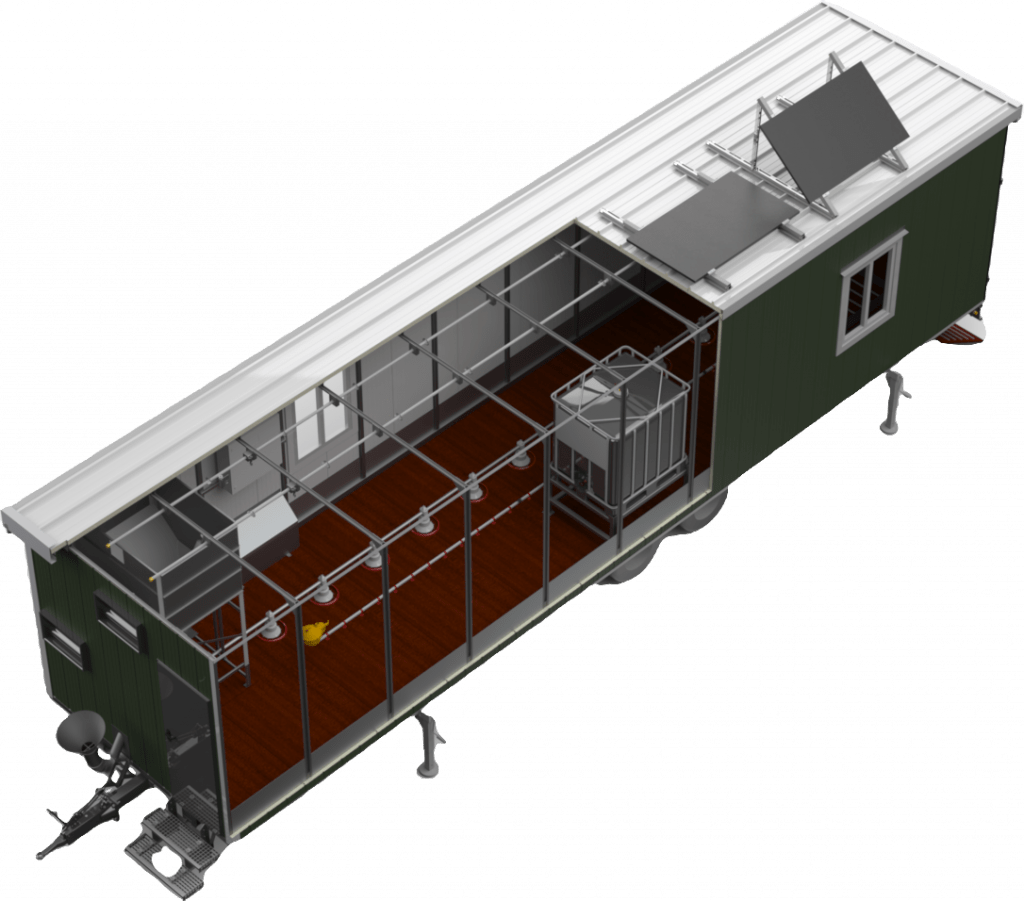 Our barn systems are developed and produced according to the highest and most up-to-date standards of animal welfare.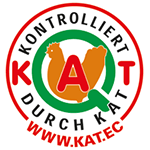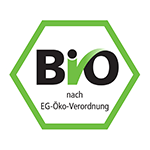 EQUIPMENT ACCORDING TO EU ECO REGULATION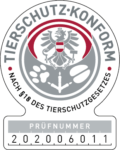 ANIMAL WELFARE MARKS IN AUSTRIA
From FARMERS, FOR FARMERS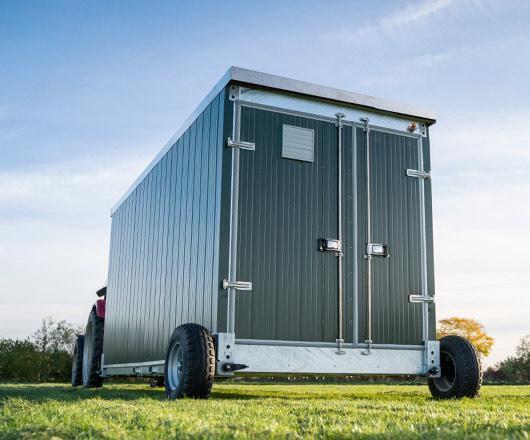 We are more than satisfied with our farmermobil fm600. The technology makes daily operations run smoothly and also offers consumers transparency in terms of animal husbandry and food production.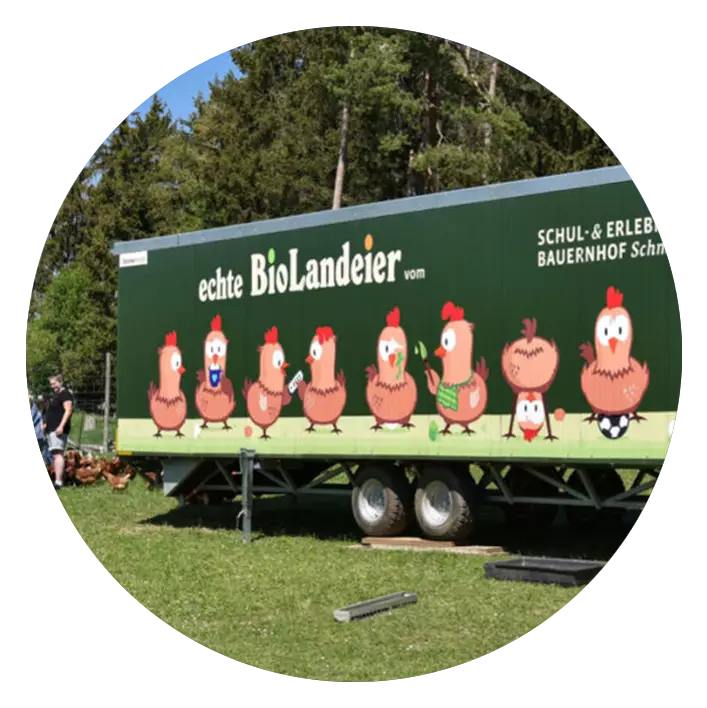 The STARTER-plus combines animal-friendly and labor-efficient mobile housing with compact dimensions. This means that even relatively small spaces can be reached and used with the hen house.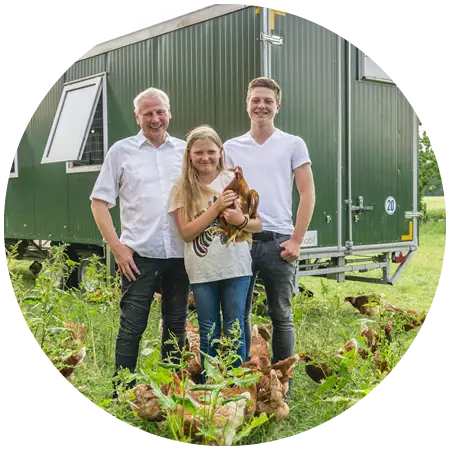 We were immediately impressed by the way chickens are kept in the farmermobil. The well-designed, fully automatic system can be easily integrated into our daily family routine. The chickens show us daily that they feel particularly comfortable in our mobile coop.
Send us your non-binding inquiry about the mobile chicken coop of your choice. We will contact you as soon as possible.
We look forward to your contact!
farmermobil GmbH
Zum Hagenbach 5
48366 Laer
Germany