WE INTRODUCE OURSELVES.
THE FARMERMOBIL GMBH FROM LAER.
About the farmermobil GmbH
The farmermobil GmbH from Laer is Europe's leading manufacturer of mobile hen houses for the poultry industry. Our mobile hen houses enable our customers, the farmers, to have an innovative and sustainable form of animal husbandry. The mobile hen houses from farmermobil combine optimal economic efficiency with high animal welfare. Our mobile hen houses specialize in keeping laying hens and broilers. But we also offer solutions for ducks, turkeys and quails.
We are the only company on the market that has its own research and development department that develops both the complete vehicles and the aviary and the technology for efficient, animal-friendly husbandry.
We are constantly improving our mobile hen houses in close cooperation with our customers. Many of our employees come from agriculture themselves and are mobile hen house operators themselves. We know what we're talking about.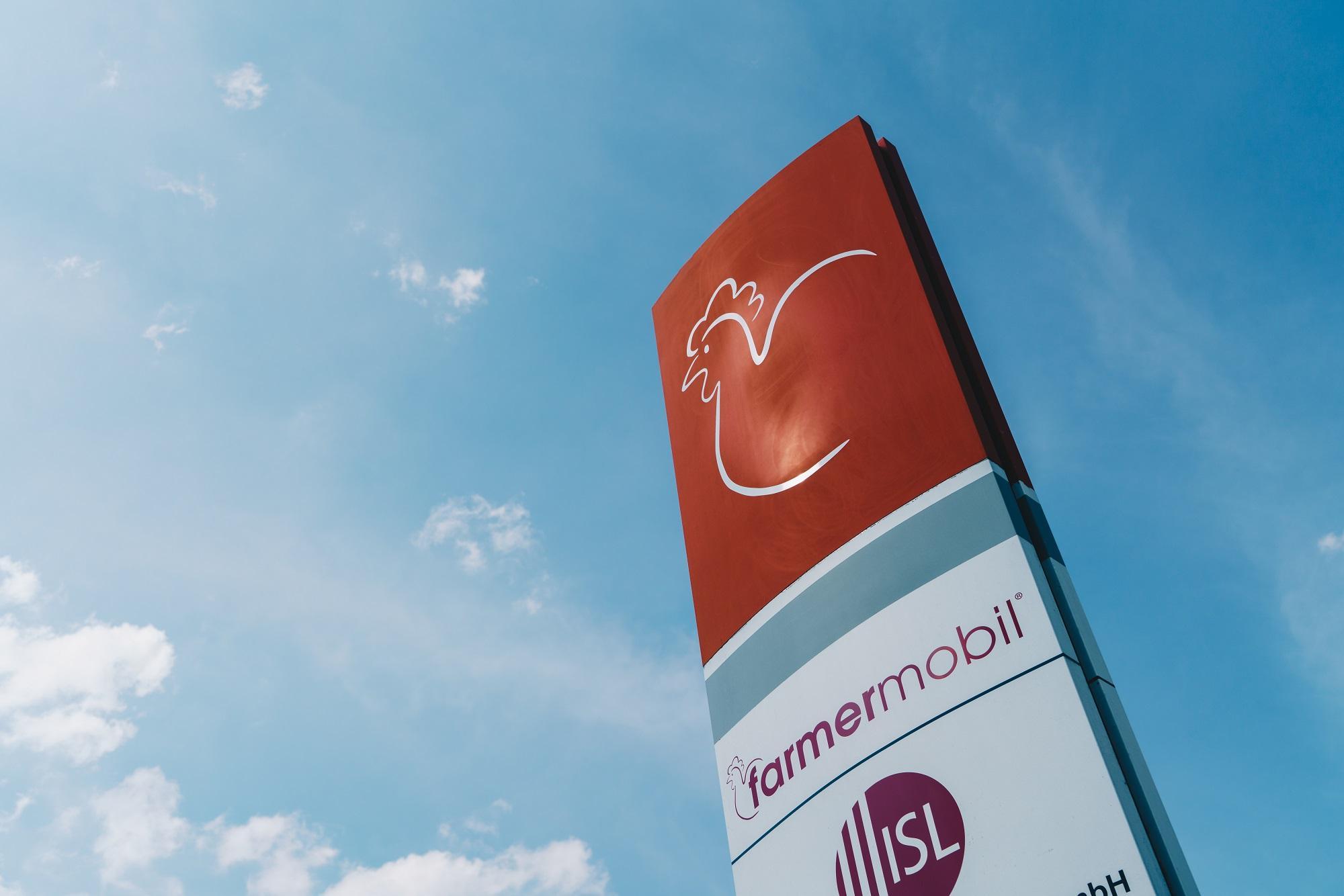 OWN PRODUCTION AT COMPANY HEADQUARTERS
In the development and production of our mobile hen houses, we rely on a high level of in-house production at our company headquarters in Laer in Münsterland, Westphalia.
The farmermobil GmbH has over 6,000 square meters of covered production space and 22,000 square meters of open space, where the various hen house systems are hand-made in series production.
The team from consists of 130 employees. Up to 10 mobile hen houses are completed and delivered weekly. Starting with the manufacture of the chassis through to the final assembly, each mobile hen house runs through our in-house production departments. Because this is the only way to create a mobile hen house of the highest quality.
The farmermobil SERVICE FOR YOU
We are there for you when you need us. Because your satisfaction is our top priority. With us you get the service you expect in terms of speed, punctuality and reliability: inexpensive, professional and uncompromising.
Our competent and reliable farmermobil service technicians, in connection with our fast supply of spare parts, guarantee you the best possible support in an emergency.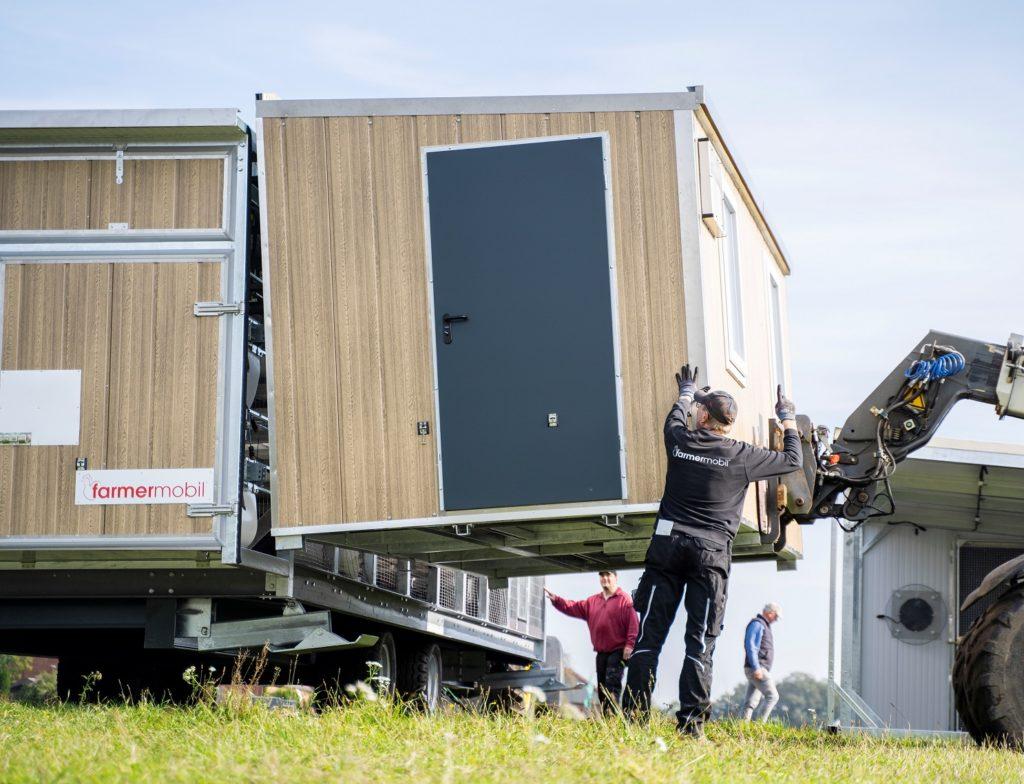 All successful companies have their own culture – a specific way in which they differ from others. The topics of sustainability and species-appropriate animal husbandry are important to us. We give our best every day for this.
"INNOVATIONS FOR ANIMAL WELFARE"
MOBILE HEN Houses -
FOR PEOPLE AND ANIMALS
Our mobile hen houses for laying hens and broilers have a number of advantages compared to conventional fixed free-range housing.
Due to the design as a real vehicle, the mobile hen house system is fully mobile, which means that it can be easily moved and used flexibly. The existing grazing areas can be used optimally and a concentrated nutrient input into the soil is avoided.
This helps to improve hygiene and animal health.
Humans and animals benefit from the labour-saving and species-appropriate mobile form of husbandry.
With a high degree of automation, the farmer gains more time for his animals and can take care of animal welfare. Because only healthy and happy hens can lay eggs of the highest quality.