Available now!
farmermobil's new animal housing aid for our fm series. The animal housing aid is also approved as a winter garden for KAT and Demeter!
---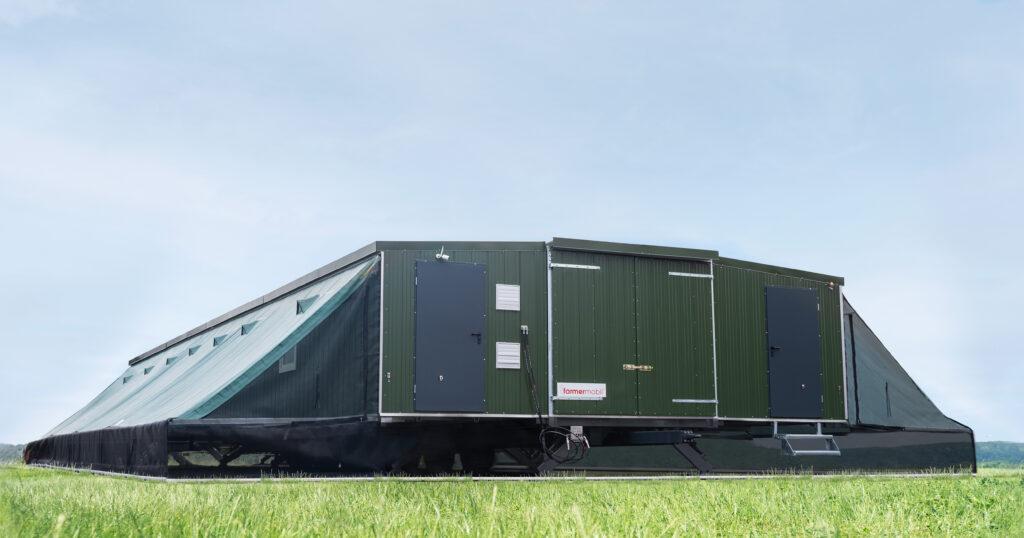 The farmermobil stall aid is an area separated from the warm stall. A coop aid provides additional space for the chickens in the event of a coop requirement. This will provide more comfort and space for the chickens during the period of compulsory confinement, especially during the occurrence of avian influenza – also known as bird flu or avian influenza. You will then not only have more space, but also fresh air. This increases the well-being of the chickens during a stall obligation enormously!
Our new stabling aid for the fm series is directly connected to the mobile barn. The animals have direct access to the winter garden without floor through the floor asus run flaps. The roof of the stall aid is equipped with a PVC tarpaulin. Thus, the chickens are optimally protected against entries. The roof is equipped with covered ventilation holes. The front surfaces, as well as the side walls, are made of a light- and air-permeable windbreak mesh. This ensures an optimal climate. This area can be accessed via zippers on the end faces.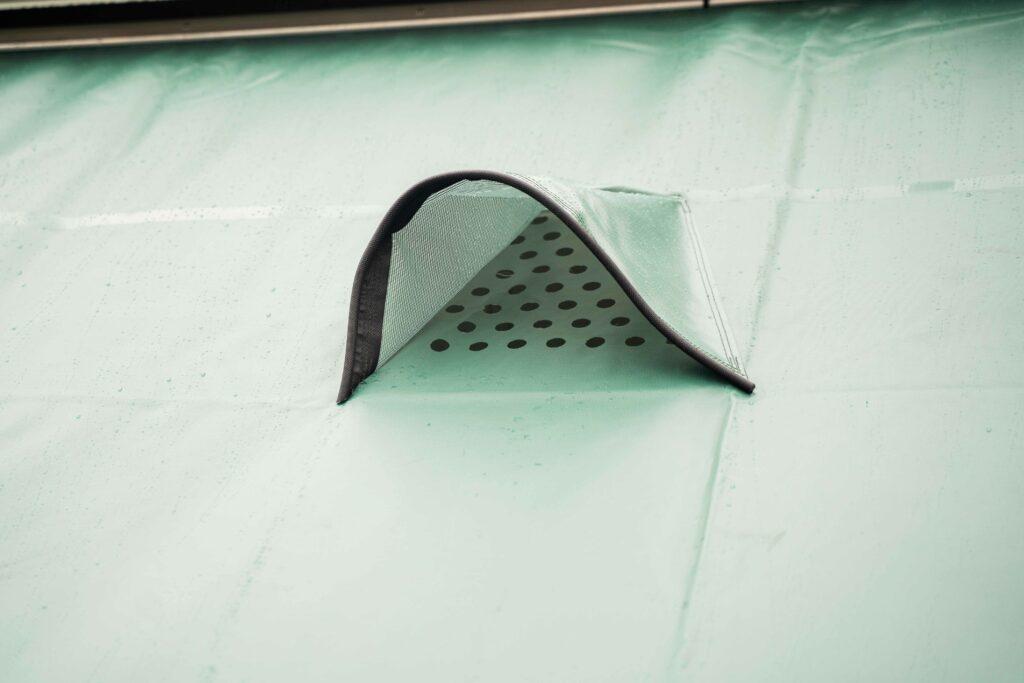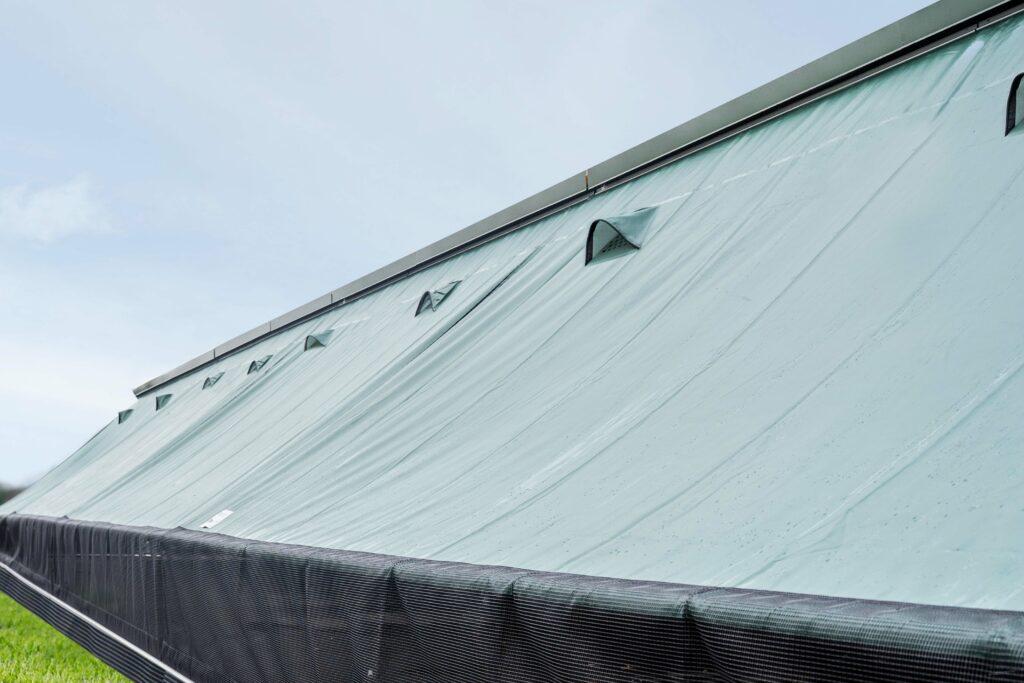 As usual, at farmermobil, the barn mobility, in addition to the efficient use of manpower, are guidelines in the development of new products. farmermobil's new animal housing aid is no exception to this rule. It is very easy to assemble and disassemble, thanks to a tube-frame construction and keder rails. As a result, it can be used as required, thereby allowing it to be retrofitted. The mobile stable can also be relocated very easily with the attached animal housing aid. If a waterproof floor is not prescribed for an indoor garden or outdoor climate area, farmermobil's animal housing aid can also be used as a winter garden or outdoor climate area.